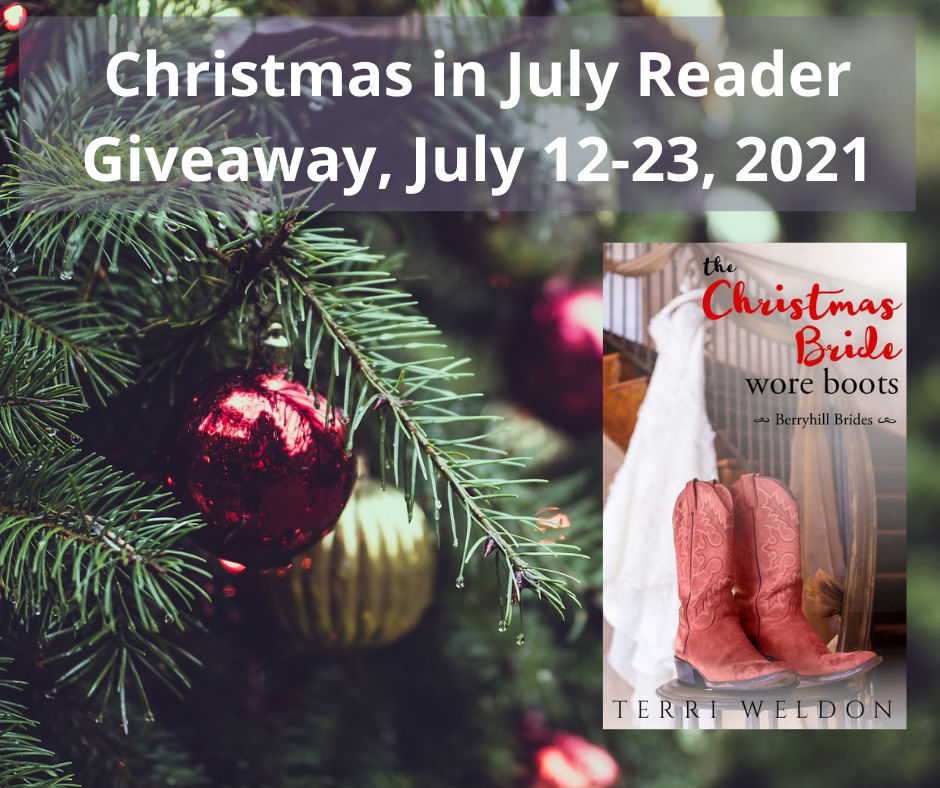 Happy Christmas in July! Welcome to the 5th blog in this Christmas in July Reader Giveaway, which runs July 12-23, 2021. At the bottom of each author's blog post, you will find the secret words. Write them all down and provide the entire answer on this Google form.

Note: You must grab all the secret words from every author in the Christmas in July Reader Giveaway to be eligible to win a $400 Amazon gift card. At the end of this blog post is a link to the next blog, and so on, to the final blog post (20 in all). At each blog stop, the author will also give away copy or copies of their featured Christmas book.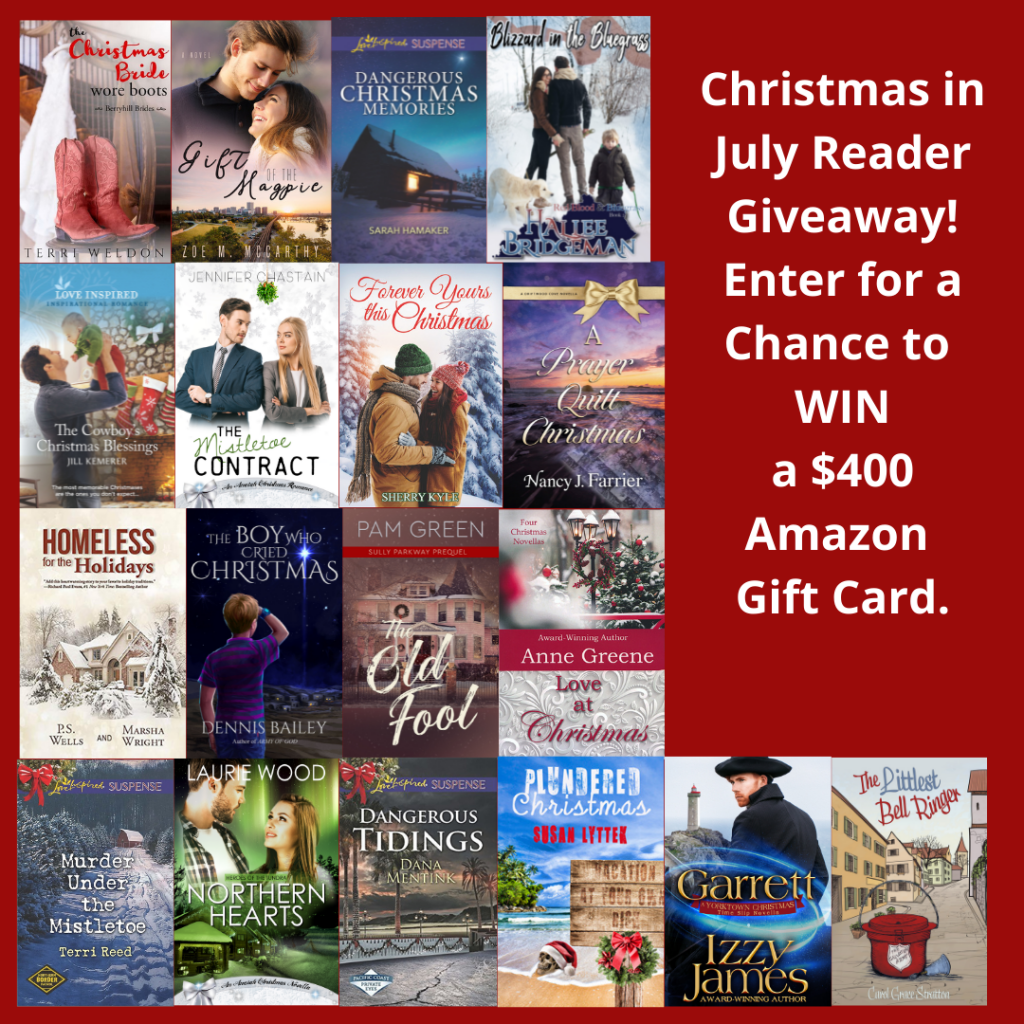 I don't know about you, but at our house we go over the top getting ready for Christmas. Sometimes it looks like Christmas exploded. Decorations in every room, a trio of brightly lit trees full of ornaments, multi-colored outside lights and multiple light up snowmen. I LOVE every minute of it!

As festive as all the red and green decorations are, they aren't my favorite part of Christmas. Celebrating advent and anticipating the birth of Christ is what makes the season glorious. At my church we celebrate the four weeks of advent, sing carols, have a children's program, a cantata, and then on Christmas Eve we have two special services. This is the heart of my Christmas.

So when I started writing The Christmas Bride Wore Boots it seemed only natural to have it revolve around the church. Now we don't have a living nativity at my church, but veterinarian Molly Kincaid definitely needed to be in charge of one.

So when Pastor Jacob Thompson needs a director for the living nativity program, Molly offers to take on the job. The task involves far more than Molly bargained for, nonetheless she'd do anything to help out the man she secretly loves – even sew costumes or cast eight-year-old Wesley Simpson as an angel.

Jacob's daughter Emma longs to have a mommy of her own, but the widowed pastor has vowed to never remarry, and isn't ready to open his heart to love again. Molly dreams of filling the void in both their lives, but fears she lacks the necessary qualities to be a pastor's wife.

As Molly and Jacob work together on the living nativity, their feelings for one another grow. Will Molly realize she is just what Jacob and Emma need in their lives? Can Jacob be released from his grief stricken promise? Could this unlikely duo prove to be a match made in heaven?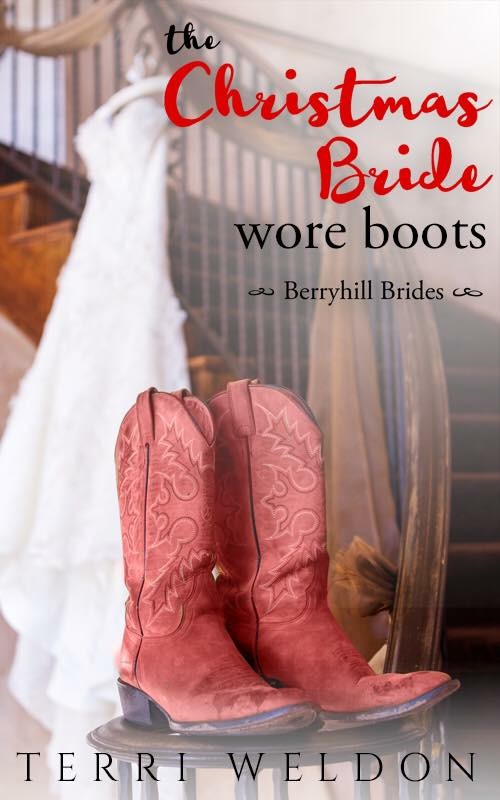 I'll be giving away three copies of The Christmas Bride Wore Boots. Winners in the United States will have their choice of a print or e-copy. International winners will receive an e-copy. Comments can be left through July 23, 2021, 10:00 EST. One comment per reader, please.

Now, it's time to for the secret words: Clothe the

Save the secret word(s), and when you reach the final blog, enter all the secret words on this form for a chance to win a $400 Amazon gift card!

Thank you so much for visiting! The next author on the tour is Jennifer Chastain and her Christmas book The Mistletoe Contract. You can find it at this link. Remember, this Christmas in July Reader Giveaway will end on July 23 at 8 PM EST!

Leave a comment to be entered in the drawing for one of the free books.

Happy reading and Merry Christmas in July!